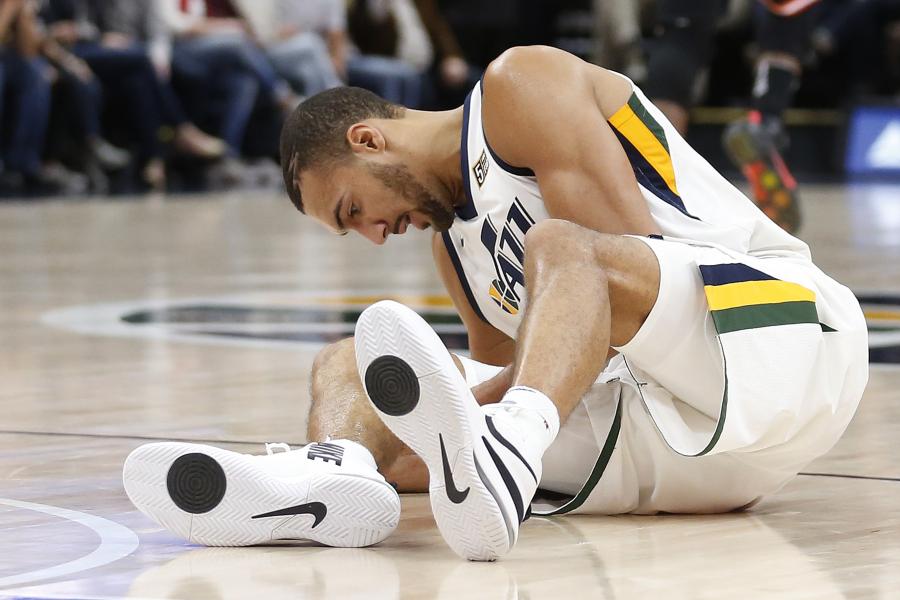 Life After Gobert
Bleak!
Reports are out that Gobert is out 4-6 weeks!
<insert favorite four-letter word here>
Let's do the math, in four to six weeks it will be December 10 to December 24. I'm thinking the Jazz will express caution on their $102 million investment and you likely won't see Gobert back until after Christmas. Fear not fellow Jazzonians, the product of the Miller's only have 20 games from now until Santa Gobert comes down the chimney, sharing gifts of swats, deflections, frankincense and murr.
The Jazz, 6-8, could be in some serious trouble by that time. Here's a list at current big men and rim ravagers foaming at the mouth with the absence of Gobert:
Kristaps Porzingas
Joel Embiid / Ben Simmons
Giannis Antetokounmpo
Nikola Jokic 2x's
Blake Griffin / Deandre Jordan
Anthony Davis / Demarcus Cousins
John Wall
Russell Westbrook 3x's
James Harden 2x's
Kyrie Irving
Lebron James
Lamarcus Aldridge
Just to name a few.
All in all it appears Gobert could miss between 15-22 games. At which point the Jazz will be in a very precarious situation. Do they throw Gobert back in the lineup on iffy knees that officially have a questionable history and make a run at the playoffs in a stacked conference OR rest him for much longer than expected and subsequently work your way up to a higher lottery pick?
For now, the Jazz are going to rely heavily on a relatively unproven rookie to garner the scoring load, oft-injured Derrick Favors to become the defensive replacement at the rim and hopefully some better wing shooting in the future.
The positive person in me thinks the Jazz will surprise many teams during this stretch and stay at or around the 7-8 seed. The realist in me thinks the Jazz will suffer many losses they normally wouldn't have had with a healthy Gobert in the mix and close out the hopes for the season almost as quickly as it began.
For now, brace yourselves. Winter is here and the Jazz wall has collapsed.