With Team USA advancing to the Gold Medal Game against Spain, here is a Utah Jazz / Olympic basketball fun fact to consider before tip off:
TEAM USA HAS ALWAYS WON THE GOLD WHEN THERE IS A UTAH JAZZ PLAYER ON THE ROSTER.
In 1992 in Barcelona: Karl Malone & John Stockton = GOLD
In 1996 in Atlanta: Karl Malone & John Stockton = GOLD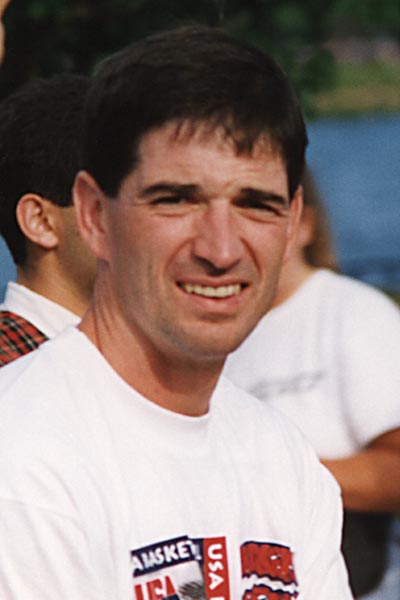 In 2000 in Sydney: No Jazz players = GOLD (although there was no Jazz player, I credit this Gold Medal to the absence of Tim Duncan on the roster . . . see below).

In 2004 in Athens: No Jazz players = BRONZE (Now, Boozer was on that team, but it wasn't until later that fall that he suited up for the Jazz, so he doesn't count). Is it a coincidence that Duncan's only stint with Team USA leads to its worst failure in Olympic history? I don't think so . . .
In 2008 in Beijing: Carlos Boozer & Deron Williams = ????????
BRING HOME THE GOLD!